(AB) Die Katze ist aus dem Sack: Ringo Starrs neues Album trägt den Titel "Postcards From Paradise" und wird laut Universal Music am 31. März 2015 erscheinen. In Deutschland erscheinen neue Tonträger freitags, so dass das Werk hierzulande bereits am 27. März erhältlich sein könnte.
Das Album mit dem an Ringo Starrs Buch "Postcards From The Boys" (2005) erinnernden Titel wird insgesamt elf Songs enthalten. Mindestens einer davon wird wieder einen nostalgischen Rückblick auf das Leben des Ex-Beatles darstellen: Das Stück "Rory And The Hurricanes" ist ohne Schwierigkeiten als Hommage an Ringos Band vor den Beatles zu erkennen. Dieses Album wird erstmals auch einen Song enthalten, der von Ringo Starr und seiner All Starr Band gemeinsam geschrieben wurde – möglicherweise ein Lied mit Jam-Session-Charakter.
Zu den Mitstreitern auf "Postcards From Paradise" gehören u.a. Joe Walsh, Benmont Tench, Dave Stewart, Peter Frampton, Nathan East, Richard Marx, Amy Keys, Glen Ballard und Ann Marie Simpson.
Mehr Details folgen in den kommenden Wochen.
Postcards From Paradise
01. Rory And The Hurricanes
02. You Bring The Party Down
03. Bridges
04. Postcards From Paradise
05. Right Side Of The Road
06. Not Looking Back
07. Bamboula
08. Island In The Sun
09. Touch And Go
10. Confirmation
11. Let Love Lead

Möglicherweise das Cover für "Postcards From Paradise"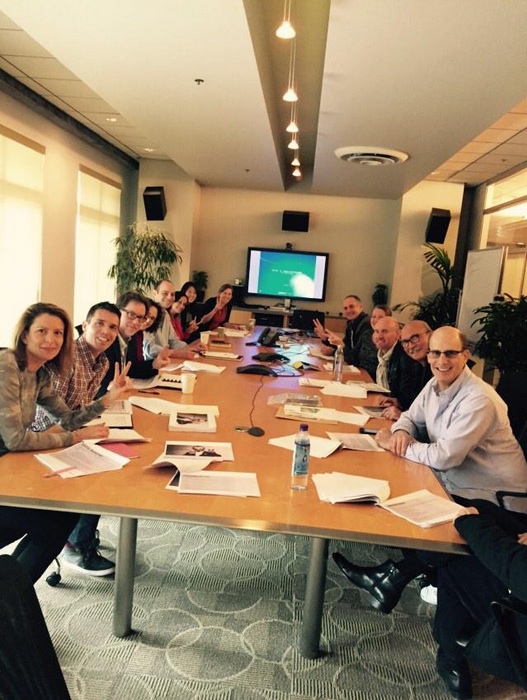 Business-Meeting bei Universal aus der Sicht von Ringo Starr